聞思心得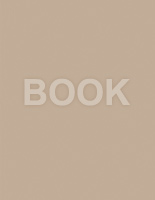 透過靜心聯结創造的源頭 2017.02.02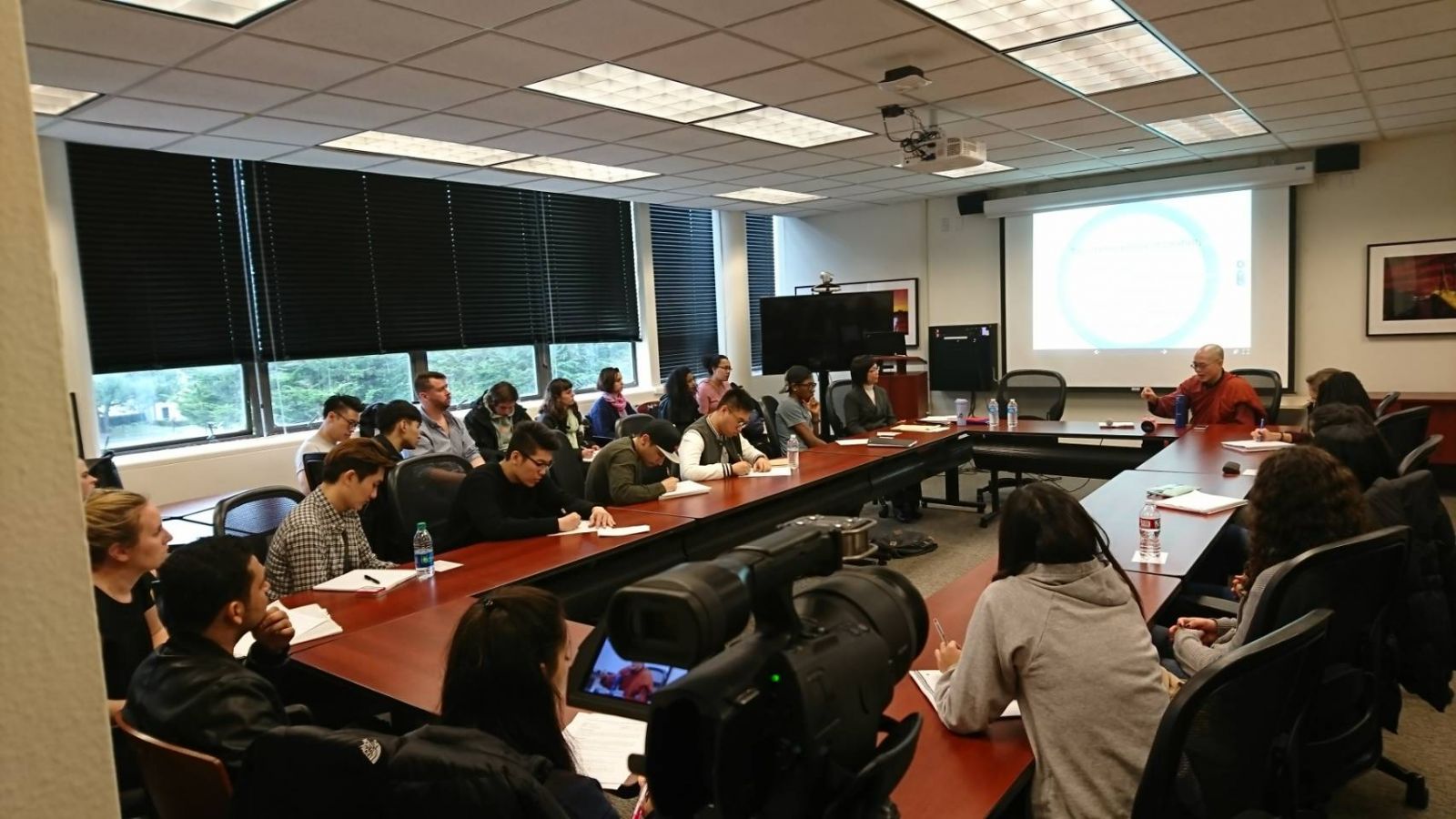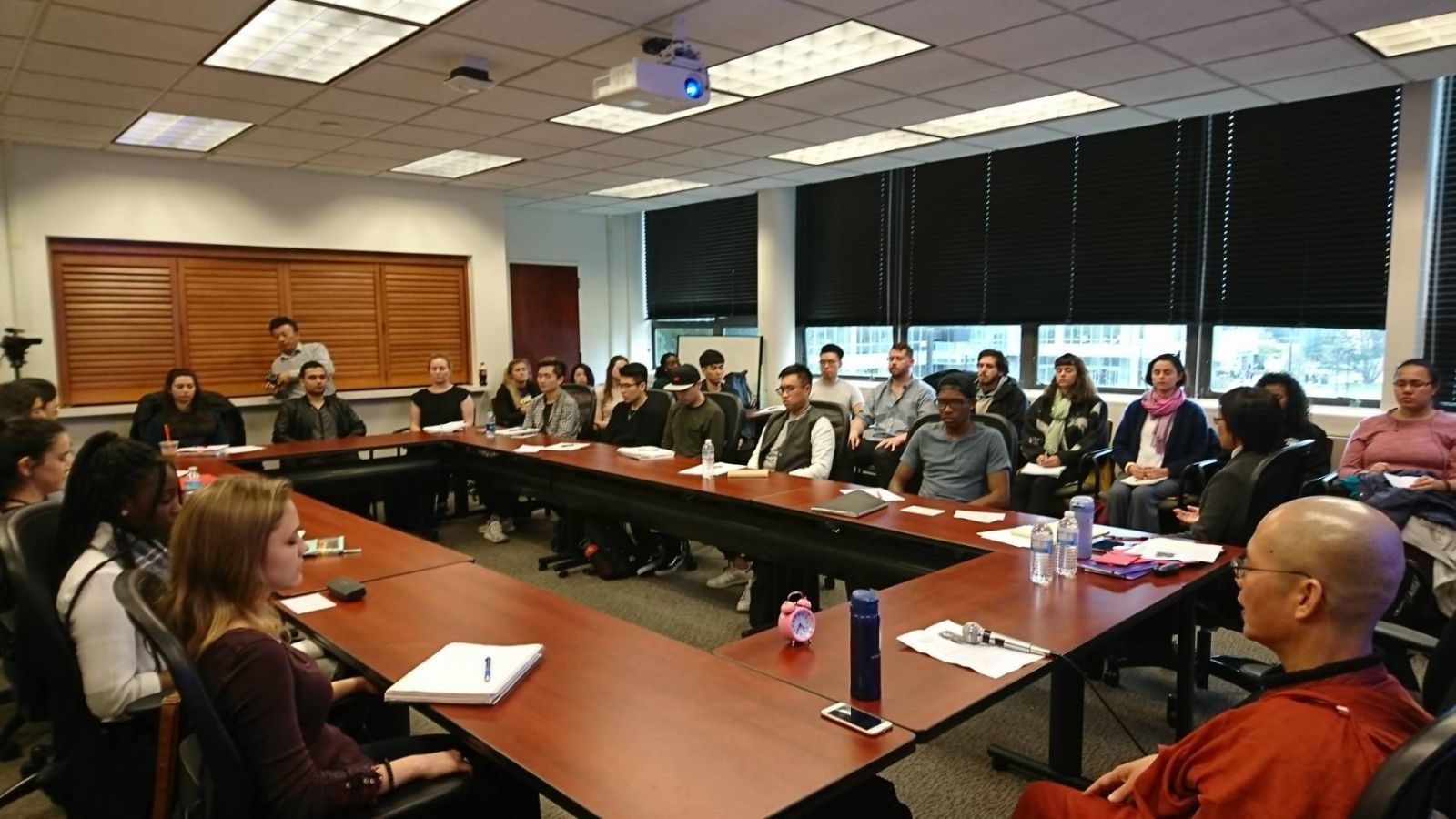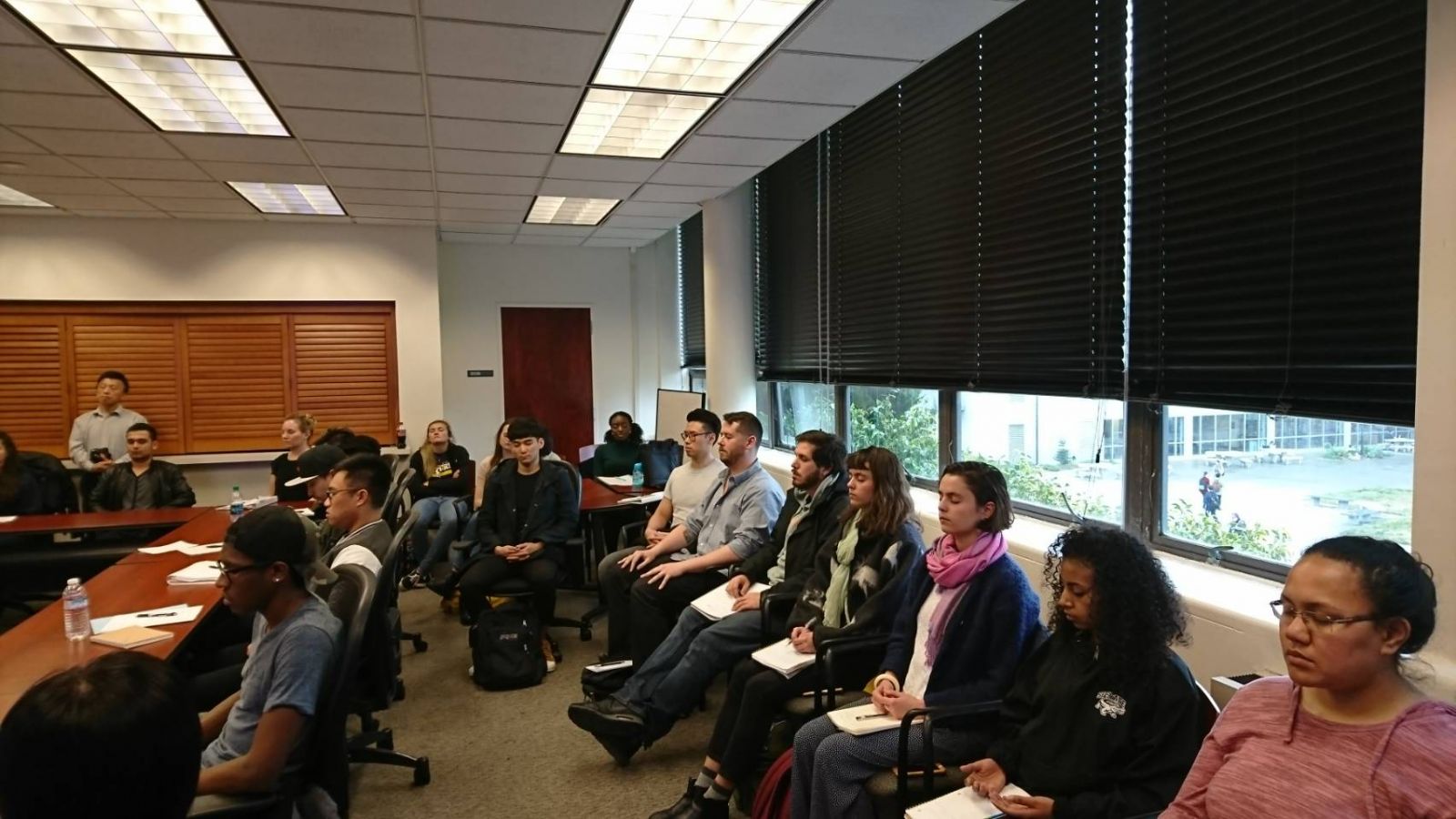 <透過靜心聯结創造的源頭
_Tap into the source of Creativity through Mindfulness>
☀️美國舊金山州立大學演講
San Francisco State University_2017.02.02 ☀️
~Dharma talks from Venerable Jing Guang~
Creativity is a breakthrough out of the old thinking patterns.
Although creativity is beyond constrains of the past, it is derived from accumulated experiences and skills. These past experiences form the foundation to power creativity. When interacting with consciousness spontaneously, creativity manifests into out of ordinary forms, styles, and designs. As such, creativity may be affected by previous experiences but not constrained by these old patterns of thoughts.
Therefore, accumulating knowledge and cultivating professional skills are necessary but not sufficient to lead to creativity. One must put in great efforts to nurture these fundamental 'fuels' in order to develop the strength to breakthrough the form and leap to the formless creativity. However, the key is, in this endeavor, how NOT to be confined by these knowledge, skills, and past experiences; instead allow the transformation to happen. To achieve this, you must first enter into a mindful and peaceful state, and then allow these obtained fundamental resources interact with the consciousness organically to breakthrough past forms and patterns.
It is at this very moment, when embracing mindfulness, stillness, relaxation, awareness, an d tranquility, you experience the state of Oneness. Only in this state, you tap into the source of creativity. You completely let go and allow creativity emerges by itself freely.
Therefor, the utmost creativity is returning to the source of all beings and discover the essence of life. Then, with this profound realization, we embrace this essence in the every moment of our life!
translation
Professor Yikuan
**************************************
<透過靜心聯结創造的源頭>
~淨光法師開示~
創造,是超越過往慣性模式的制約。
但是,創意,又必須要有過去經驗的積累,
以作為創作中的支援意識,既影響創意的呈現,也在創意的引領下,與其進行自由聯结,而產生新的表現形式。
因此,創造力的基本條件雖在於精熟的技術與豐富的專業知識,但是若謹止於此,卻並不足以支撐真正原創力的展現。而是必須在日常不斷的豐厚這個基礎,卻又不被桎梏,而進入一種超越之境,讓豐沛的支援意識得以在創意的引領下,產生有機的創造性的聯結,以突破舊有的表現形式與內涵。
就是在這個契機,正念,靜心,鬆、靜、覺、明,進入合一之境,就會產生關鍵性的影響一一接管創造者,而任創造自由開展。
所以,最偉大的創造,就在於:重返萬有本源,發現天命;進而迴向人間,圓成天命!